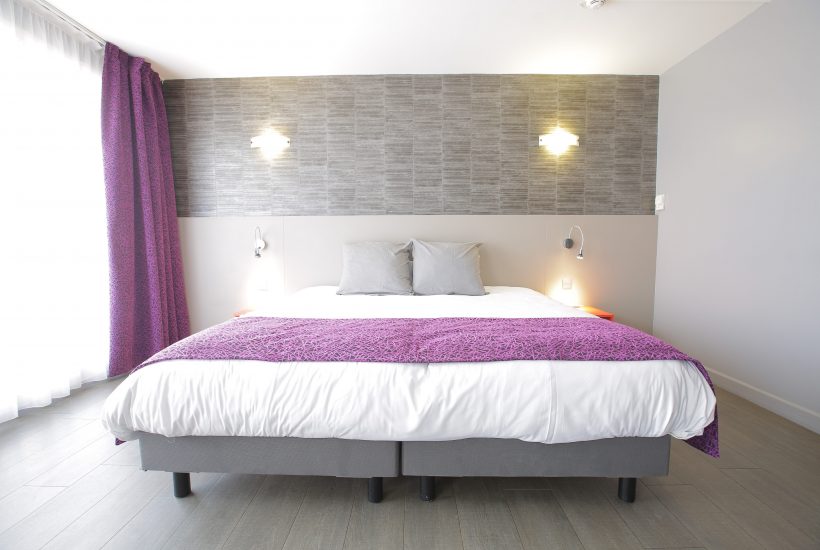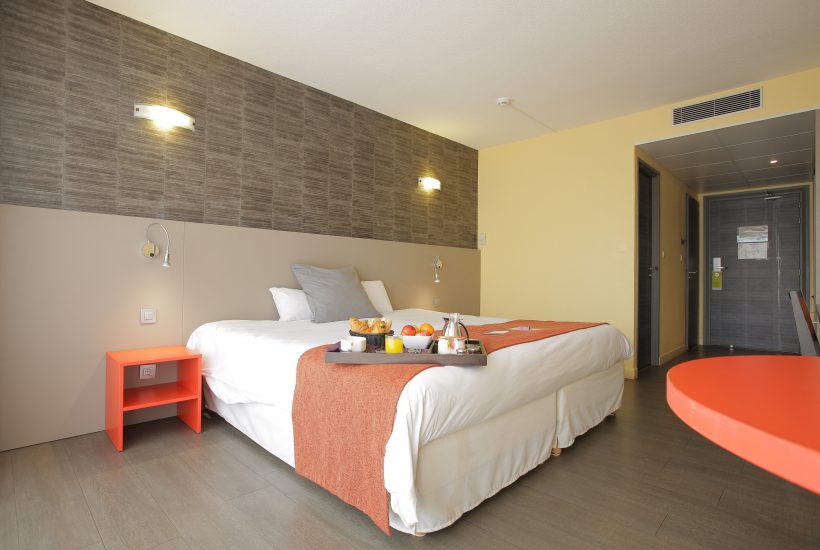 Standard Room
22 m²
1 Double bed or 2 single beds
Mountain view or Lake view
Electric kettle for Tea and Coffee
Air-conditioned room, a private balcony, Flat-screem TV with Canal +. Free Wifi
From 107 € per night + local tax.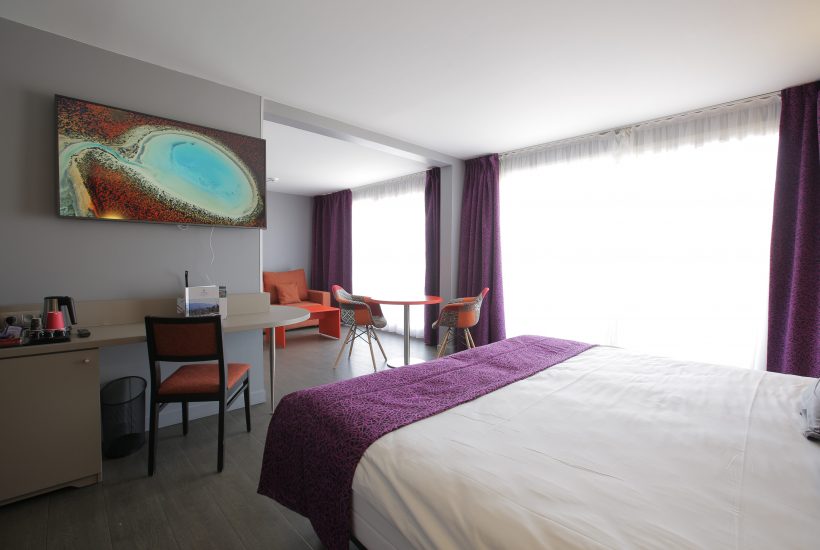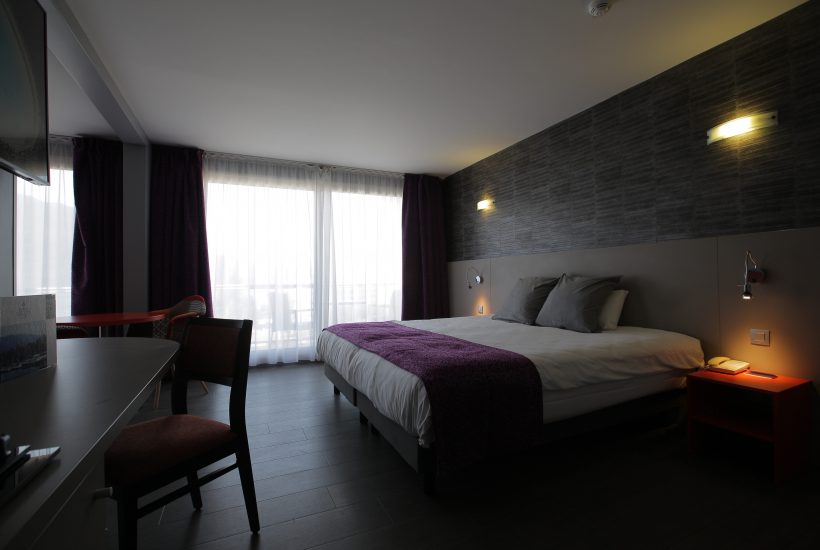 Suites and Family room
34 m²
1 Double bed or 2 single beds
Sofa bed
Mountain view or Lake view
Nespresso machine for Coffee and Tea
Air-conditioned, Spacious with Desk and a Sofa bed. Large private balcony, Flat-screen TV with Canal +. Free Wifi
From 137 € per night + local tax.
Services and equipments
Free Wifi
Air-Conditioning
Minibar
Late departure with extra charge
Private Balcony
Flat-screen European cable TV
Bathroom with bathtub
Pets are allowed with extra charge
Room service with extra charge
Canal +
Free private parking
24-hour front desk
Luggage rack
Safe
Luggage Storage -
Fabuleux
Loved the location, room was clean and large with nice view. Also quiet.
—
Great!
Super spa facilities, fantastic room with balcony and lake view. We loved this hotel, the spa facilities and great, stylish armchairs in reception area. Coffee was excellent at the bar.
—
Good value for the money, great lakeside location good size room
Great location for lakeside restaurants and activities. Good size balcony and huge bed. Not too busy although we stayed mid week. Wife enjoyed the spa facilities.
—

Free private and free public parking nearby

At the edge of one of Europe's largest natural lake

Free spa access for hotel guests